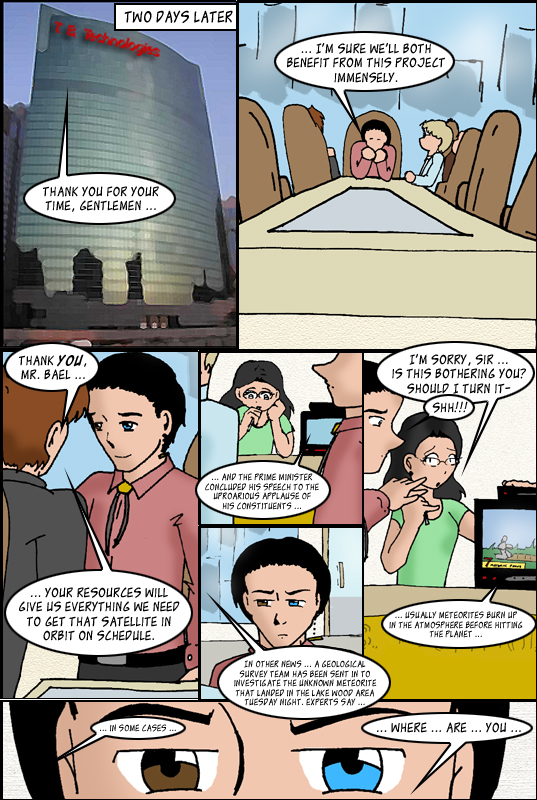 "I wanna have a pure time, Everyone's a noble mind." by Rob
Thursday, January 12, 2006 at 5:40 PM

Well then....figured I'd continue with the Gundam theme there....
Weather's great today...makes me wanna break out Galeon, *one of my bikes* and go for a nice long ride....if I didn't get home after dark when the tempurature goes down. But fear not...it shall be spring soon (compared to where I used to live...soon)...and the days are getting longer. Bike weather is just around March's corner.
And that, boys and girls, means Autocross season starts too! I'm an avid motosports aficianado, and nothing's better than pushing your machine and driving skills to the limit. Which is kind of a double edged sword...when you have to deal with all the idiots on the road on any given day. Most of them DON'T know how to drive despite what the Commonwealth of Virginia and a small rectangular photo ID says. If I had a nickle for every cellphone toting moron in an SUV.....
At any rate as I said I like Motorsports....so don't come bawling to me about N'ass-car, I like the ones that have to turn RIGHT as well as left!
WRC *or Rally driving* in my opinion takes far more skill and talent than anyone going in a big donut at 175 miles an hour. Formula one is good if only for the madness that must posses these drivers to go that f-ing fast in any car...let alone on public streets some times. Basicaly I like any form or racing that takes a whole lot of skill to perform. Don't get me started on the goodness that is Moto GP...I'll be here all night....
Resistance is FUTILE!
Neo-Vader III

---

'Practice safe Zechs - use a Gundam.' by Kara
Thursday, January 12, 2006 at 8:23 AM

There was a seven-car pileup on the way to work this morning. Fortunately, the only injury I got was a sore throat from yelling at the rubberneckers.

Look, new character! And it still isn't the main one! I've gotten some annoyed comments from a few readers, but y'know what? Suck it up, kiddies. We're gonna keep screwing with ya - this is nothin'. Every time a character shows up, there's more opportunity for us to cause trouble.

Actually, let's not lie. We don't need an excuse to cause trouble.

Anyway, the point is, we've written up Mr. Bael on the Characters page. I'm rearranging them for the moment so that anyone with a profile floats to the top, and if I feel like rearranging them later, I may do. I dunno. I'd like to make things a bit less vertical on there, but not until we've got enough characters mapped out to warrant it.

Thanks for the continued voting - we're just a hair shy of the top 50. The Co-Writer with the Longest Hair says he's happy to just be on the front page, but not me, dammit. I wanna be in that Top 10 with the banner. As for bribe art, I've had people request Kali-porn. Sorry, it'd take a bribe of more than a vote. Anyone who's curious about my monthly rent, I can send you some specs. Phone/cable/net and power are a bit high, too. Get movin'.

---
---