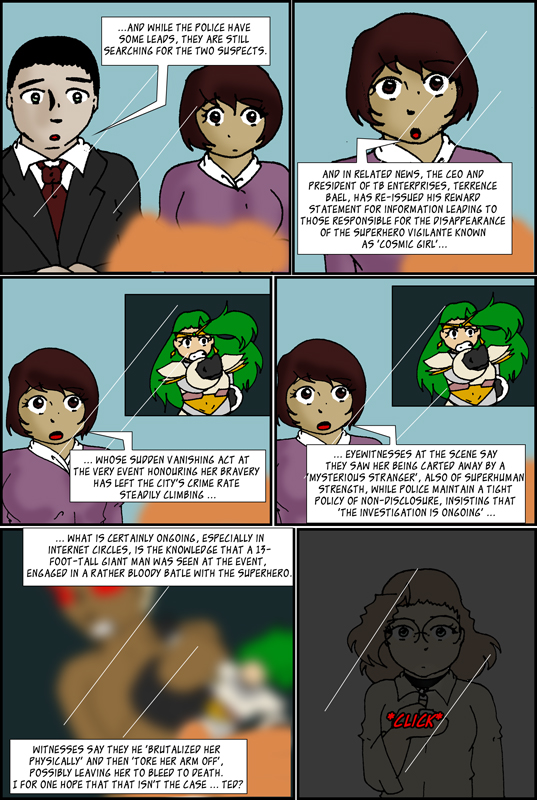 'Do you ... OFTEN knit mermaid cloacas?' by Kara
Thursday, April 17, 2014 at 7:24 AM

Trying to adjust my schedule so I'm up and about when I should be every day, not just the occasional day. Matters now more than usual because it's gonna be a rough day.
Got a call from the Weird Uncle yesterday morning before work telling me my g'father had been in the hospital the night before. He couldn't walk and his feet were in a lot of pain. His knee and feet have been giving him trouble for a while, but now he was completely laid up. They gave him some heavy-duty painkillers and my uncle stayed with him yesterday. They're thinking he should be better today, but just in case, I'm taking my laptop over to the house and telecommuting while being on hand for him.
So, yeah. Not really time to laze about this morning. Being needed by family is a lot more important than an extra few minutes' snooze or a delay to check the Doctor Who set report tags.
Please keep my g'father in your thoughts. If you would be so kind.
If you have been, it might as well be.

---
---