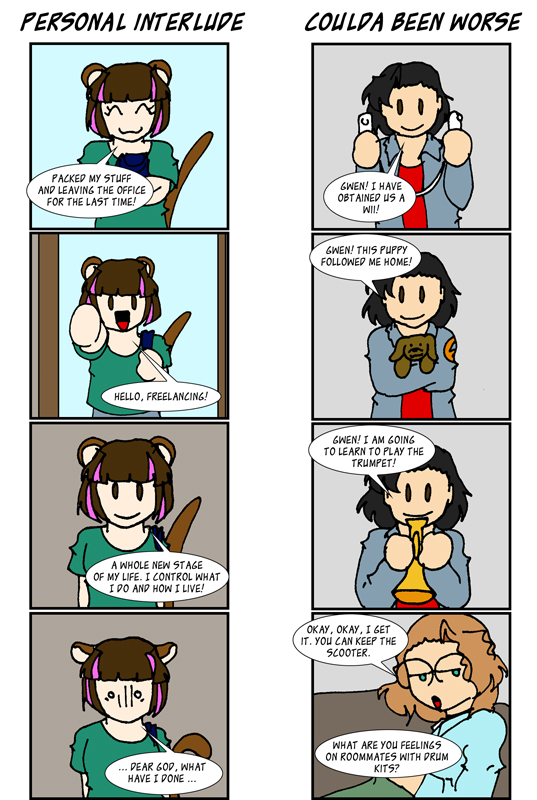 'I was talking about D&D campaigns with the FUCKING PHARAOH!!!' by Kara
Tuesday, September 2, 2014 at 9:14 AM

Co-Writer had a housewarming thing -- to which I was invited, but I had a standing plan for one half and my translators got productive for the other, so basically here I am with an omake and a feeling of productivity and an invoice to send in but a notable lack of fun. Never let anyone tell you freelancing is a party. You have more flexible time, but you have to decide in advance what time to use or you'll screw yourself over. It's an art. Maybe next time I'll have my schedule worked out enough that I can take advantage of my life as it stands now.
Every time someone talks about freelance being the awesomest, I have to agree and disagree. It's weird. I'm preferring it, but it's weird. Sorry, Co-Writer man. My regret runs deep, though.
Another reason I'm buckling down is I have a friend from abroad turning in a favour and staying with me late in the week. I enjoy their company but I also need a cleaner house than I currently have before they get here. And we have places to go. And stuff to do.
If you have been, I hunger.

---
---