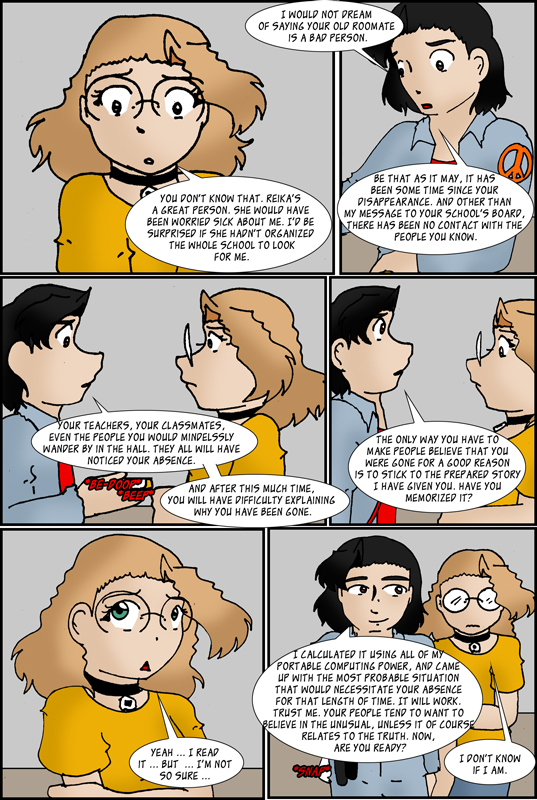 'My friends' baby is standing on the kitchen counter licking cinnamon off her hands. What a time to be alive.' by Kara
Thursday, November 27, 2014 at 9:29 AM

JESUS CHRIST A RANT?!!?!?
I've lived a life.
First off, thanks to those who swung by my table at Nekocon. Now is probably not the hottest time to tell everyone that I am looking to refocus my con responsibilities and switch solely to online sales, but ... that's a decision I'm considering making. What with my other responsibilities, I don't like the idea of constantly paying for an oft-empty table and running myself ragged trying to do both commerce and other work.
To that end, I'll be doing more by way of online presence soon and getting ready to make a proper storefront. This also means I'll be more inclined to take commissions online (both digital and print to be mailed out) once I have things sorted. So, you know, there's an up-side.
Discotek is about to launch both Devilman and the second box of Mazinger, both of which I worked on at great length. Please pick them up if you love yourself.
Sekai Project is releasing lots of games and lots of demos. Because of some awesome fundraising, I'm about to dig in on both WAS - The Hourglass of Lepidoptera and CLANNAD (yes, that CLANNAD). I'm doing plenty of other editing for them behind the scenes, so much visual novel goodness coming your way.
(Re)Generation Who is steaming right ahead. We're still signing new guests (but we ain't saying who), are gearing up to put some awesome shit on the blog to tide you over 'til con time, and our resident chef is designing special truffles for us.
And this ... and more ... would be why I haven't been ranting. That will change. Probably.
If you have been, happy MST3Kgiving.

---
---