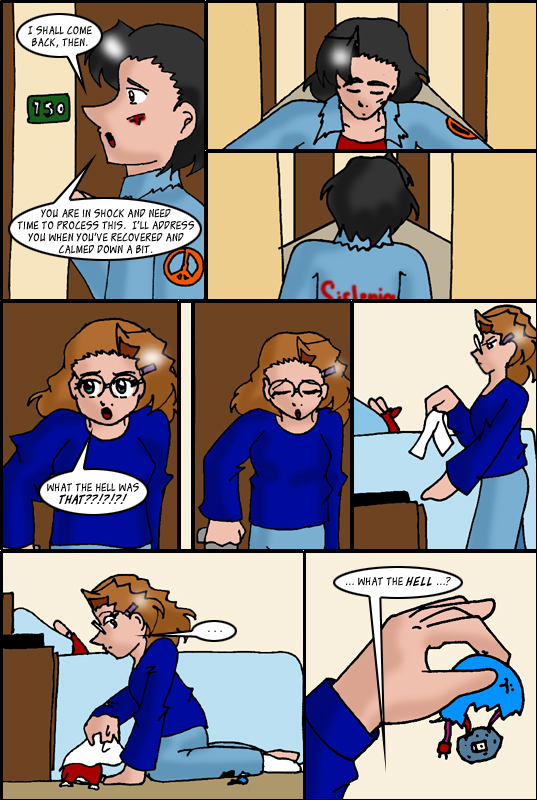 "Go on and take it off! You gotta shake it off Baby for me!" by Rob
Tuesday, February 14, 2006 at 5:43 PM

Well. Hope everyones paying attention. Like Kara said there's gonna be some serious references coming up. Hope SOMEONE can spot em.
In the meantime, I have a lot to get ready for Katsucon. I have a Giant Robot Panel on sunday...heh, they wanted to know if I could fill two hours...hah! So I need to make a new tape to highlight the history...that'll take some time. Just finished the new costume I'll be wearing there...I hope it takes a few people by suprise...lets just say it's NOT quite what I'm known for. Parkings gonna be wierd too...
I have to determine if bringing Guitar Hero will be worth it or not. They'll probably have it in the game room...but if so It'll probably be hogged by the ususal gamers and sweaty fanboys who have already mastered it for lack of anything better to do in their lives*see DDR*. But if I bring it we can have our own little GH party. Problem is I don't wanna' lug two fake guitars and a PS2 on the metro if I don't need to....Oiy!
And never never...NEVER watch an anime movie so bad it has Inferno *the firetruck of Transformers fame* badly animated to the theme from Xabungle. It's just scary.
Resistance is FUTILE!!!
Neo-Vader III

---

'I don't like the idea of carrying a bag of porn to work ...' by Kara
Tuesday, February 14, 2006 at 8:47 AM

The readers are really giving Tali a lot of sympathy, which is a good thing. We didn't want him to be annoying, because he really does mean well. It's tough to balance things at the moment so you can sympathize with both him and Gwen ... hope we're managing that.

Now, I need my little medievalists in the audience to keep their eyes open over the next few days. There are going to be a lot of references - which I consider incredibly blatant, but I also took several credits in medieval/Arthurian history and lit (to which point my Favourite Movie Ever is The Fisher King). Also, references to other anime. And for some of the Arthurian ones, the Co-Writer went and looked them up himself. *sniff* ... so proud ...

I feel like posting some trivia. Can anyone tell me what is the most historically accurate Arthurian film ever made? You've got lots to choose from; let's see who can actually figure it out.

If you have been, I'll be about six days after you.

---
---