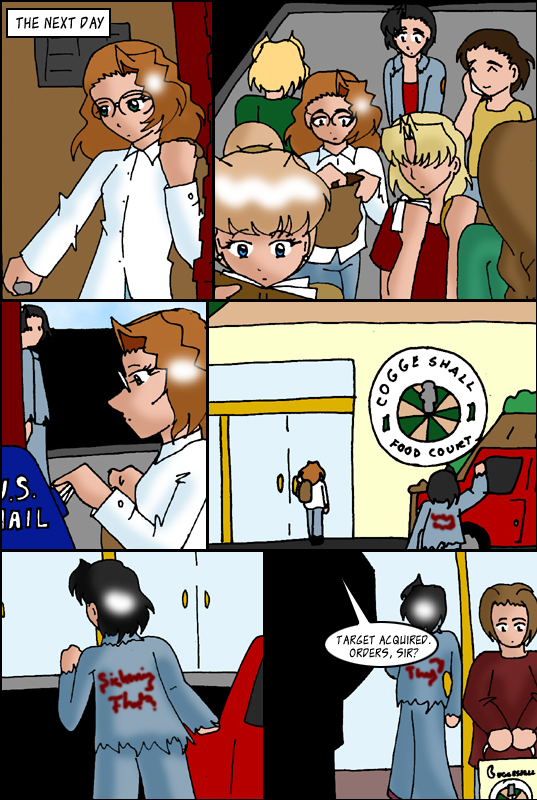 'You keep sewing your tie. I'll be over here flossing the pig.' by Kara
Thursday, February 16, 2006 at 8:35 AM

Welp, it's KatsuFarp weekend. Rob and I will be off at different cons ... but that doesn't mean you're missing out. It means we're doubling your fun! Whichever con you're going to, you're gonna see someone from Kalibourne.
That's what you tell yourself, and that's how it is.
Two references for the price of one in here. Give you a hint - neither are in the second panel. I was just drawin' people. Rob went and found one for himself, and the other is one of the things that's always just cracked me up concerning Arthurian legend. That and the fact that people still think Lancelot is a legit Knight of the Round Table (as opposed to being made up nearly 200 years after the fact, in 1170).
Wow. You could cut the pretentious snobbery with the Lance of Longinus.
No one has yet answered my question: whiat is the most historically accurate Arthurian film ever made? Honestly, it isn't terribly hard. My grandfather guessed it. Eventually.
All comics update over the weekend. I will try to rant from the hotel room, but no guarantees - I have no idea if there's wireless there. If you have been, I'll be under the table.

---
---