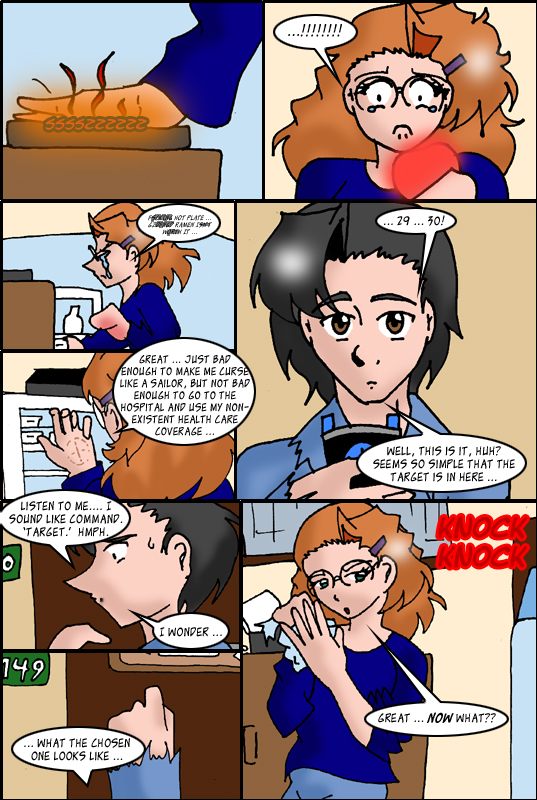 "The war has destroyed the civilization. Now the world is a chaos ruled by violence and terror." by Rob
Saturday, February 4, 2006 at 1:48 PM

Isn't Engrish great? Whenever I'm at a loss for a rant title...there it is like a superhero...Engrish to the RESCUE!!!
I feel much better now, so I'm actually starting to catch up on stuff. Too bad its raining now...cause it was nice when I was sick. Oh well perhaps tomorow...
On that note, I can't wait to sleep in late sunday! I've been working so long these past two weeks....I almost forgot what it felt like. I've only had onle day off to do so since Marscon...so I'm gonna enjoy getting the last of the medication out of my sytem through sleeeeep.
Huh...saw a new Saint Seiya movie last night that I never knew existed...it's new like the Hades chapters,all pretty and stuff, but it appears to take place after them. Either that or it's fodder like the rest of the movies, which don't really fall into the timeline of the series anywhere. Still, its nice to see more of a series I love. Now If I could only get another good Macross series outta the Japanese....hasn't been one since Plus.
Now a Gao Gai Gar movie...that would Rock.
Resistance is FUTILE!!!
Neo-Vader III

---

'I've become your sounding-board of insanity?' by Kara
Saturday, February 4, 2006 at 8:32 AM

Okay, I never really asked this before, but now can anyone guess where Gwen's last name comes from?

It is Saturday. It's Saturday and I was up/out late, and yet I cannot seem to manage to sleep in. It's some kind of curse. Maybe I'll do it tomorrow. Perhaps it's some sort of sign that I should be carpeing the diem.

... nah.

Note TWC incentive art on the left. I change Reika as soon as I can make something that doesn't suck. First priority right now is finishing a guestie for PartiallyClips that I promised I'd do like a week ago. I'm a bad, bad person. But at least I get around to everything. Eventually.

I do miss having a half-hour turnaround time. But when I could do that, I missed eating. Just can't have both, can I?

If you have been, don't remind me.

---
---