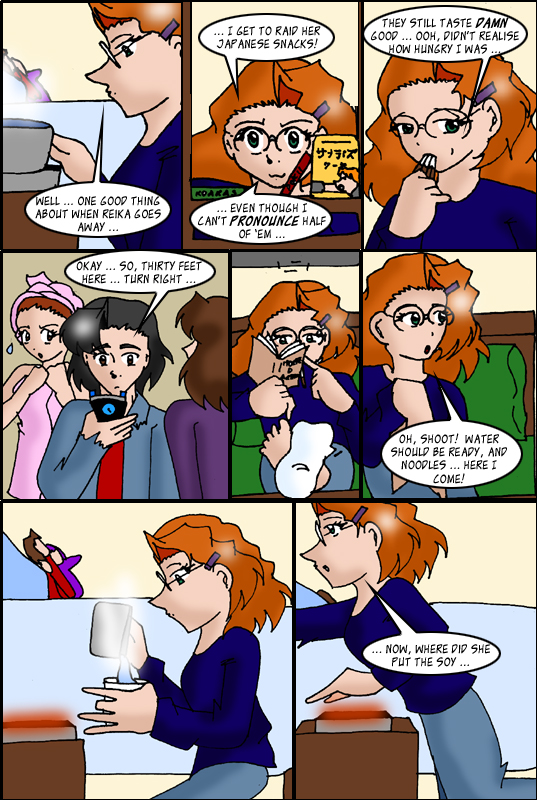 'He called himself "Dandy Ota." What does that mean?' by Kara
Thursday, February 2, 2006 at 9:07 AM

Well, great. Now I'm sick, too. Can I call 'em, or what? At least this is, as I'd hoped, well in advance of anything important.
Also, I go to the dentist in about an hour. The day is just full of fun and thrills over here.
Expect an incentive pic for TWC around midday. Just needs to be coloured is all. Working on a new one for the other listing, so get the Sad Reika in Snow while you can! Because then it goes away. Not in the gallery, nothin'. It's gone for good, until and unless we get an artbook published.
Cripes.
If you have been, you're a lot better off than I am right now.

---
---