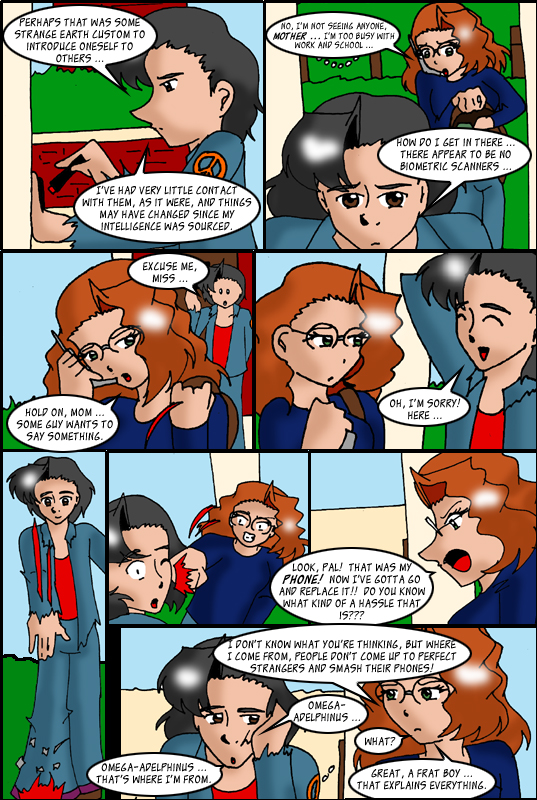 Look at the size of THAT thing! by Rob
Tuesday, January 24, 2006 at 10:17 PM

Woah...well, they say better late than never right?
I'm still to tired form this weekend at Marscon to type much, but rest assured that it was a blast. It's just the past few nights I haven't been sleeping well at all too, so that's amplified the sleep deprivation I got at the con...woah. I really haven't stayed up that late for a while. At 4 AM when you ask your buddy "You hungry? Wanna go the 7-11?" ,you know its been a good night.
And on that note...I think that's what I'll say.
Does anyone even read my babble?
Resistance is FUTILE!!
Neo-Vader III

---

'It wasn't me!' by Kara
Tuesday, January 24, 2006 at 8:38 AM

Hey, look who finally made it to the party. Sorry, dear, but there's no more Chex Mix left. We do have some pretzel sticks, though, and I think there might be some Cheerwine over in the kitchen by the little Foreman grill. No, over there. There isn't? Well, okay, there's some Diet 7-Up in here on the table.

There's something to be said for a page that requires me to do a Google image search for 'punch in the face.'

Oh, for those curious, the new avatar is of my appearance this week in The Lounge. Apparently I'm gonna be a semi-permanent character now.

The completion of MarsCon went well, despite the fact that there was a fire alarm during the Saturday night show and I ended up standing outside in the rain barefoot and wearing Daisy Dukes. (Granted, I was offered shoes, but I have this guilt thing.) I'd say there's nothing worse for me than being outside in the freezing rain wearing next to nothing while being surrounded by flashing lights, but with my luck, then it'd be like King Kong and I'd end up being outside in the freezing rain wearing next to nothing while surrounded by flashing lights, and hanging off a cliff swinging between two T-Rexes.

Enough of that. If you have been, the bathroom's down the hall.

---
---