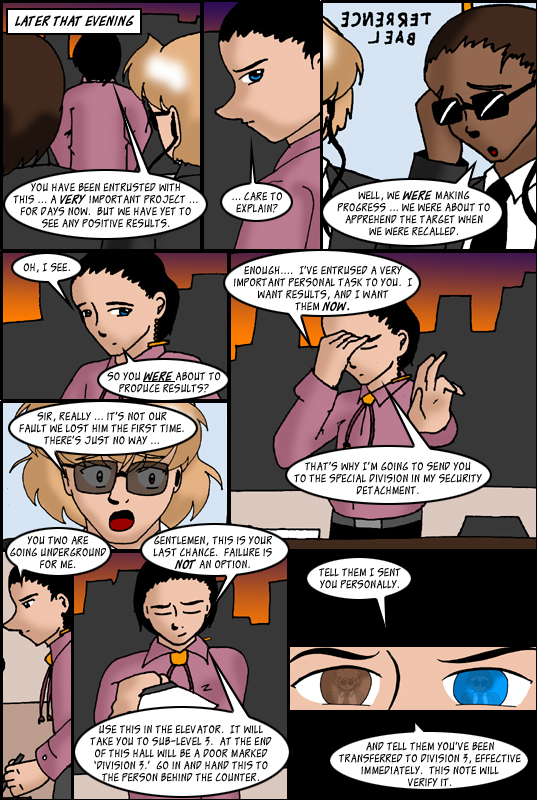 "Hold on, there's some stuff you need to fast-forward through before the watermellon starts attacking!" by Rob
Thursday, March 16, 2006 at 10:34 PM

Hey...like the lady said, ther be Pictures!
I'm really tired tonight cause my roomates cat kept us up all night attacking our feet and purring in our faces...if she wasn't so damn cute ....
At any rate...the pictures of Galeon ar because someone specificaly requested them. Far be it from me to deny that. Like the Macross dub I have.
I'm burning a Dendoh disc Gino brought over last weekend, it doesn't have the kareoke we need...but damn if it doesn't have lots of cool songs.
I'm particularly fond of the fight music and the Idol singers that Hokuto is enamored with.
There will be a new character soon...keep guessing. You'll never figure it out...oh yeah....
And you don't want to know where the quote comes from today.
Tires...bed calls...only two more days of work till I can sleep in.
Resistance is...fut...zzzzzz...
Neo-Vader III

---

ETA: Photo gallery by Kara
Thursday, March 16, 2006 at 7:03 PM

Hit 'Photos' on the left, and you're hooked up. Right now there's five pics of Galeon ... more will follow once I have my own digicam to abuse.

---

'I am loved by all the fairies ... yes, that means the gay guys and the puppets.' by Kara
Thursday, March 16, 2006 at 8:21 AM

I've got photos sitting at home of Galeon ... was going to put them here this morning, but instead I'm gonna wait 'til I get home and do something I shoulda done long ago.

That's right: a photo gallery.

Quite honestly, it's overdue. We've both got shit to show off, and putting them in the rants is rubbish, because what happens six weeks from now? We can't have you digging through to find something from X months ago. So I'm gonna take some time tonight, do up a proper gallery, and put up the pictures in a nice and visually appealing manner. And try to beg some of 'my' photos off Cindy's camera. Although, at the moment, all I have is some poor mid-Virginia lawyer's unwitting reference to A History of the Kings of England. I found it amusing, and no one knew why.

I'll post a second shorty rant when it's done, and there'll be a Big Threatening Button on the left there.

Instead of my usual (except when I hit the Earl Grey in the afternoon for that second rush of energy), I've been chugging lemon tea. Oh, I'm feeling fine. Once the temperature finished dropping 40 degrees, I felt great. It's just my throat is narsty, and I have some voiceovers to do.

Minor pimpage - I'm what-people-claim-is-the-lead in The Section 31 Files, do some audiobooks for Fine Line opposite Nigel Peever (who's big in British radio and has popped up on Coronation Street and Red Dwarf), and some other crazy mess. Right now I've got an episode of S31 and an audiobook to record, and I'm useless for that sort of thing at the moment. So, I keep bombarding my throat with lemon and ginger until it behaves.

More tea. If you have been, stop lying.

---
---