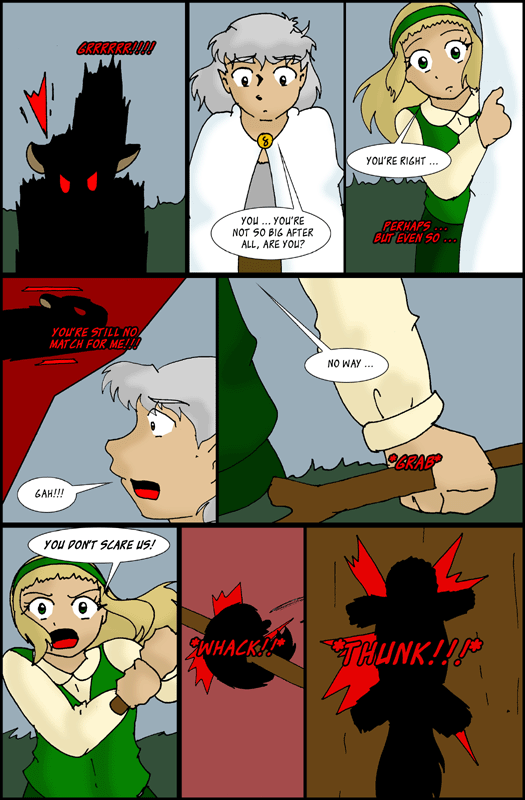 'Man, you know you're trouble when there's STOCK FOOTAGE of your GIRLFRIEND CRYING.' by Kara
Sunday, February 13, 2011 at 1:40 PM

I was on the Webcomic Beacon newscast this morning! Thanks muchly to Rosscott for inviting me to be on. If you missed it, I'm sure it'll be up for download at some point.
Right, well, goes without saying that this will update while I'm at Katsucon. As this will be my last pre-Katsu update on this comic, I'll just say come find me in Artist Alley at table H15009. That's gonna be along the same line as a lot of other folks you likely know if you read my stuff, including Studio Unseen, Interrobang Studios, Onezumi, Jamie Noguchi, Garth Graham, and Ey Yo Dern. I'll be taking commissions, selling prints and books and trading cards (trading cards!? You'll just have to come see), and partying with my homies. And showing off a new costume.
Oh, and if you're looking for my girl Yunmao, she's gonna be clear diagonal across the marketplace from me. Pout.
If you have been, don't!

---
---