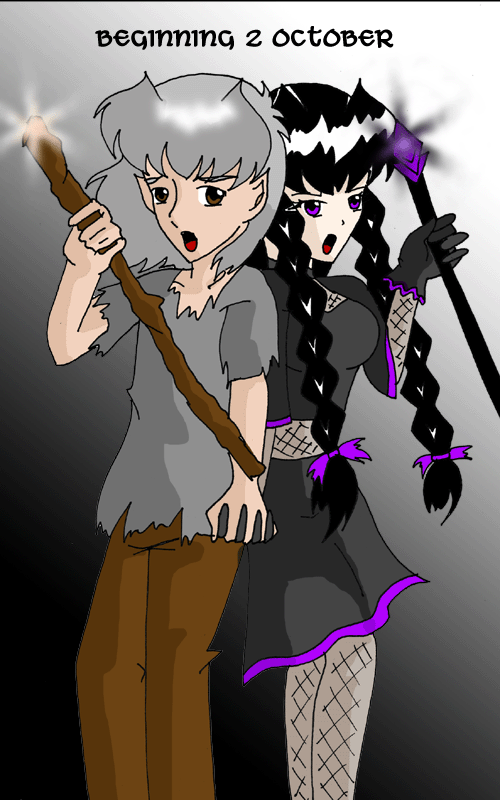 Welcome to the future home ... by Kara
Friday, September 23, 2005 at 11:16 PM

... of Blacklight. Okay, well, PRESENT home. But future home in that it's going to start updating in a week and a half or so. As you can see above.
As said, this will only update once a week. One page a week. But if you putter around the rest of the site, by December (if you're reading everything on here), you'll have one new page a day between this, ConScrew, and Kalibourne. How do you like THEM Macintoshes, Maki?
Co-writer The Lady Mich is at a wedding in Chicago this weekend. But she says she likes the site. So I'm not too worried.

---

Oooo by Mich
Thursday, September 22, 2005 at 6:20 PM

Pretty site....

---

Testing by Kara
Wednesday, September 21, 2005 at 9:01 PM

Quick testing of the news function. Ignore if you will.

---
---