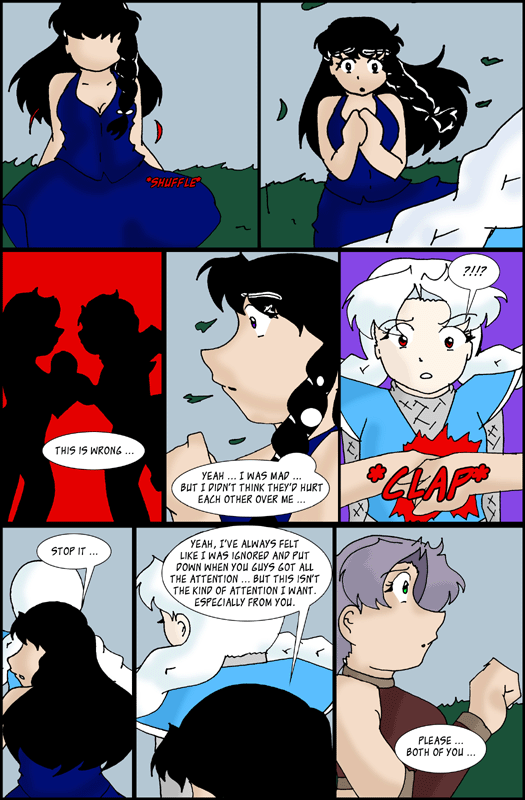 'They just named my boobs. Lefty is "Guenevere" and Righty is "I claim this boob for America".' by Kara
Sunday, January 9, 2011 at 12:13 AM

The site as a whole is about to get a cosmetic overhaul, and a bit of a content overhaul as well. It's gotten a little, er, unkempt over time, and that needs something done about it. There'll also be an RSS feed combining all the comic updates for ease of perusal. That shit's tight, obviously. Right?
It'll be done well before the next update; I'm hoping for early in the week. Thanks for everyone's patient in the meantime. It should be worth the wait.
Also, remember that there will be conscrewDOTcom presence at MarsCon this coming weekend in Williamsburg, VA. I'll be performing with Luna-C on Saturday, sitting a few panels, and (hooray!) will be selling stuff at my own table in Artists Alley, so please buy things. The wacky kids from Sledgebunny will also be in attendance.
And on that note, is is very past this manga-ka's bedtime. And not at all time to set up my new-new-used PS2. If you have been, not mine.

---
---