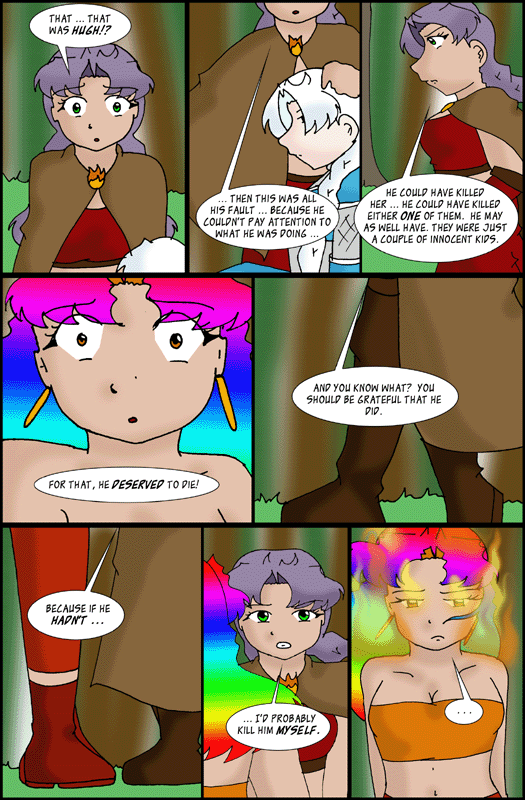 'I can see it now. Some ghost with a chainsaw is going to make McNuggets out of my buttcrack in that haunted house.' by Kara
Sunday, October 3, 2010 at 12:40 AM

I rewatched Battle Royale yesterday in preparation for taking someone's recommendation to actually watch BRII. (Oh dear.) A few realisations I made upon my repeat viewing after my one time seeing it almost ten years ago.
1. I'd be one of the early suicides. Seriously, screw waiting three days for either a 1-in-42 chance of making it home or the vain hope that there will be honourable sorts out there who want to work together to outwit the evil grownups. Just get it over with quick and let some other poor sod go back into a society whose idea of youth intervention services is making kids kill each other with tasers and binoculars.
1b. Unless I was given a sniper rifle. Like that one kid in the manga who sat over the door of the school picking people off as they first came out. That, I'd be fine with.
2. I've learned a lot since I first saw this. For example, in my early days as a fangirl, I had no idea who Beat Takeshi was. The movie sure does feel a lot different now that I'm familiar with him.
3. The BBC will make this into a reality show before 2015. I know Japan is infamous for having cruel game shows, but Engrand are the bastards who made the concept into what some people think is an art form. And I can see them using this to attempt to control the hoodie population. Actually, wait, that's a little disgustingly amusing.
4. All Japanese people contain ten gallons of blood under very high pressure. Nothing to elaborate on here.
5. I forgot that I wanna cosplay Onee-san. And I am very upset about this because I have enough to make already. I have a feeling some other people are going to consider it a damn grand idea, though, so I might be screwed and end up having to get out the Bedazzler again.
6. I like lists.
If you have been, gee.

---
---