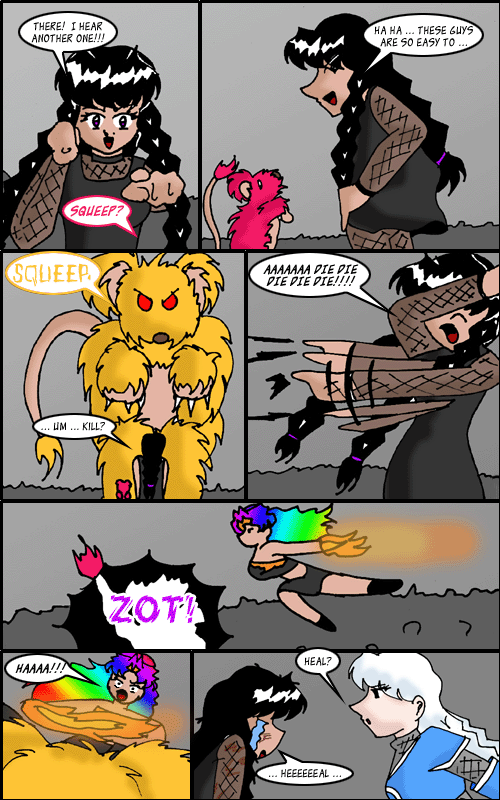 'I think more people need to learn the difference between "can" and "should."' by Kara
Sunday, February 12, 2006 at 10:39 AM

I've been having so much trouble sleeping lately, it isn't funny. I'd really like this to not get in the way of my three-month eval at work tomorrow.
The Co-Writer with the Bluest Liver is up visiting a friend for the weekend, so I have no idea when she'll be back tonight. All in good time, I'm sure - and I'd make commentary on what's been going on with her, but given her job, it could be anything. Even if I made stuff up, it probably wouldn't encompass it.
Currently catching up on e-mails, forum stuff, art, etc. Was exhausted yesterday due to friend coming over and staying up late (and my not being able to sleep even then), thus I had to take a nap that did very little. Today, no naps. But food. Or else I'll get fussed at.
If you have been, turn out the light before you go.

---
---