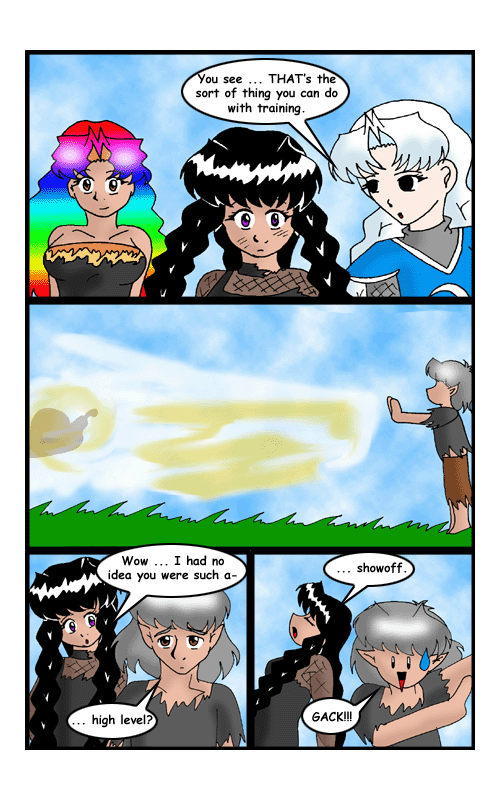 'Dammit, they're supposed to be f*ck-ME boots, not f*ck-my-FRIEND-boots!' by Kara
Sunday, January 1, 2006 at 10:04 AM

While The Co-Writer with the Bluest Liver was off with our college friends (whom I am taking out to dinner to make up for my absence), I was at a 'working party' for the improv/comedy troupe I'm in. As you can probably guess, the whole 'working' part only got us so far.
Reminder to everyone that Yuusha Hime Kalibourne starts this Tuesday. Two days from now. And will update three times a week. That is, Tuesday, Thursday, and Saturday. You want to read it. You know you want to read it. READ IT. Or else.
I can't think of an 'or else what' just yet, but I will.

---

It's a spanking New Year by Mich
Sunday, January 1, 2006 at 9:13 AM

Happy New Year folks! How did yours start out? My first moments were spent watching an anime that involved cats beating up on pigs [and eventually killing on of the pigs and eating it] and playing 4 whores erm swords until the whee hours of the morning.

Any New Year's Resolutions out there? I don't really have any, not that I'm perfect, but why marr my insanity and eccentricity by trying to be perfect?

Burnt snail anyone?

---
---