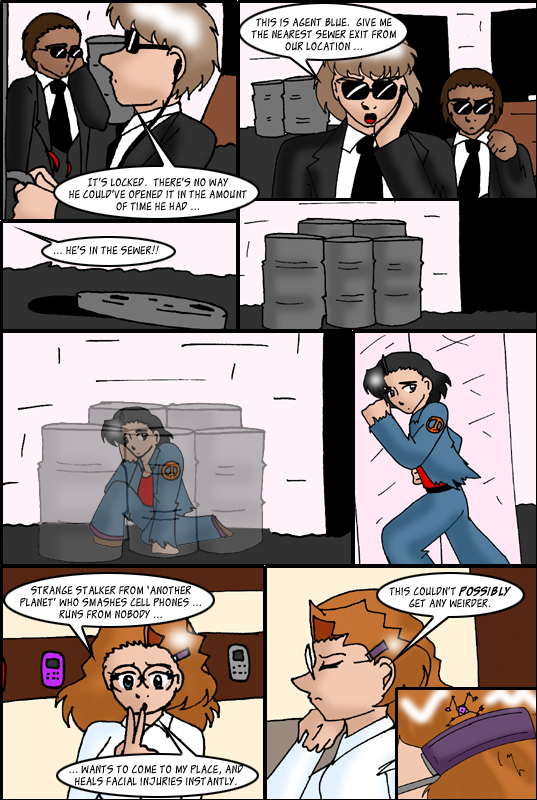 "But they make Porno movies that start like this too!" by Rob
Saturday, March 4, 2006 at 11:40 PM

It's 12:30 am sunday morn....I just got home.
The FC broke on the way to Tikkis parents for a birthday dinner for her brother. Clutch seems to have given up. Hydraulics suck. 'Specialy when they break. It will be towed to the shop tomorrow where I can settle up with my good mechanic *whom I still owe for the exhaust work* on monday. Hopefully it won't hurt. Much.
Who am I kidding....it hurts already.
Resistance of the sucky night is FUTILE!!
Neo-Vader III

---

'If the Weather Channel thinks it's weather, then I think it's weather!' by Kara
Saturday, March 4, 2006 at 11:31 AM

Was shown the new Simpsons tease this morning - basically, it's the opening done live.

First thoughts ... hm. All I'm convinced of is that all involved parties have watched the show a lot. The matching is amazing. But to me, that's all that's amazing. Something's lost in translation, and it's not just things that 'can't make it' from cel to live. I mean, okay, all we've got is a minute or two of footage. But they're following the movements to the letter, and that's all. Lisa didn't look to me like she was grooving out the door. She just looked like she'd watched those few seconds over and over every night for three weeks. It's weird to talk about the 'pacing' of a trailer, but ... this is what everyone's seeing first. It's cool and all ... but it's left me a bit skeptical. I feel like, before actual shooting starts, everyone in this thing desperately needs a backrub and a margarita. Yes, even the baby.

This afternoon, I'm going to peek in and see what's happening (or has happened) to my beloved British Shoppe. If they're open, that is, and not locked down for renovations. I'm curious as to what this 'Currency Cafe' is gonna be like.

Actually, it's lunchtime, so now might be the best time. If you have been, take a nap.

---
---