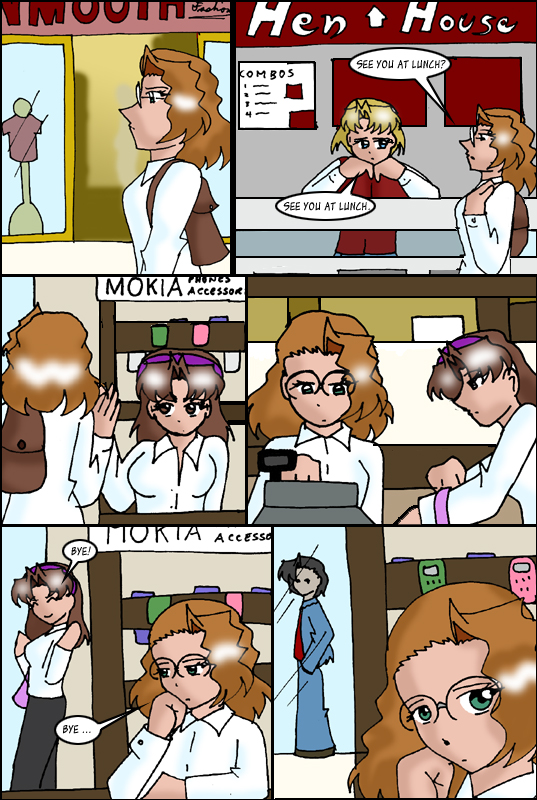 'Well, you could collect a few thousand dollars and buy yourself a bear ...' by Kara
Saturday, February 18, 2006 at 8:38 AM

Well, my room's full of rum, I got hit on in the dealer's room, and a fat guy at karaoke took off his shirt while singing 'Just a Gigolo.'
Yup, it's a con, all right.
Also, my publishers will be happy to know that I'm having a banana for breakfast. I like bananas. Bananas are good.
Before I forget, tomorrow is Rob's birthday. So if you're at Katsucon, go find him and tell him he's old wish him many happy returns. Seeing as our birthdays are actually within a week of each other's, you'd think I'd be whining for a 'present' a bit more from my fellow artists. I should probably start doing that soon. I know Rob wants Reika in a bikini - he probably also wants a picture of it. There's only one bloke in the comic so far for the girls in the crowd ... except for The Co-Writer with the Bluest Liver. (No, I don't get tired of picking on her for that.)
Oh, and new character. On the Characters page, too. Say hi to Janice.
If you have been, get off the stage.

---
---